Name:

Mr. Peter Hoo
Tel:

0086-571-85839981
0086-571-85839980
Email:
whatsapp:

0086 15868122828
skype:
Address:

Floor 8th,No.14,Fengsheng Jiuxi Bld. No.336 Chihua Str.310015,Hangzhou, China
LED Head Lamp for Proton WIRA (ISO9001&TS16949)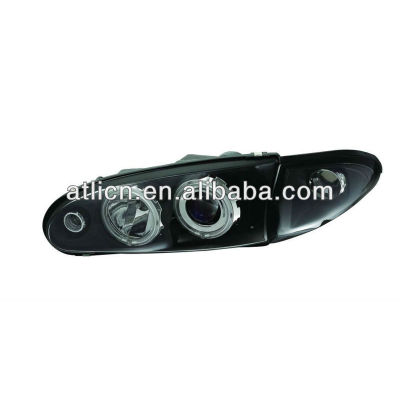 Categories
Ungrouped
Brand
ATLI
Model
H-WR-0001
Type
Headlight
Voltage
12V
Lamp Type
LED
Certification
ISO9001, TS16949, CCC, CE, Rohs
Car Make
PROTON
LAMP TYPE
HEAD LAMP
Unit Price

US $ 95-145

/

set

Update Time
2022/6/26
Specification
 Application:Proton Wira
Prodcut name:  Led head lamp for Proton WIRA
Mode No.:H-WR-0001A
The material of base:ABS
The material of mirror cap:PMMA,Glass,etc.
Power:55w(high beam light & low beam light)
Qty/carton box:1set
G.W:6.5kgs
N.W:4.6kgs
Meas:48*31*34.5cm
              Headlights are among the most important light assembly that every vehicle should have; and why not, it's the one guiding you when you need to cruise at night or trek dark places. Chevrolet knows exactly what customers and buyers like you needs, especially if its safety that's at stake; providing their vehicle units with the most reliable Chevy headlight kinds and types known in the automotive world. We all know that vehicles has complex systems but Chevy made sure their vehicles are that elaborate when it comes to quality but easy to understand when it comes to safety needs.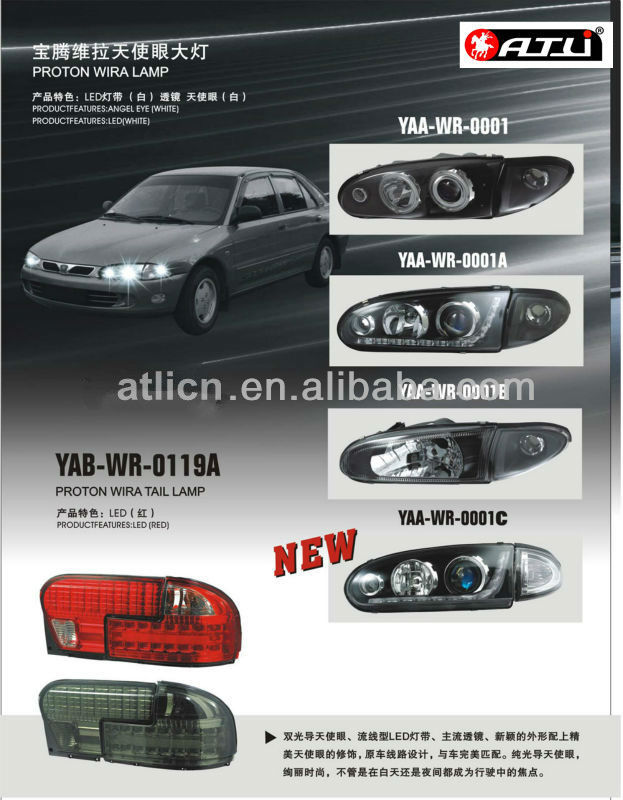 H-WR-0001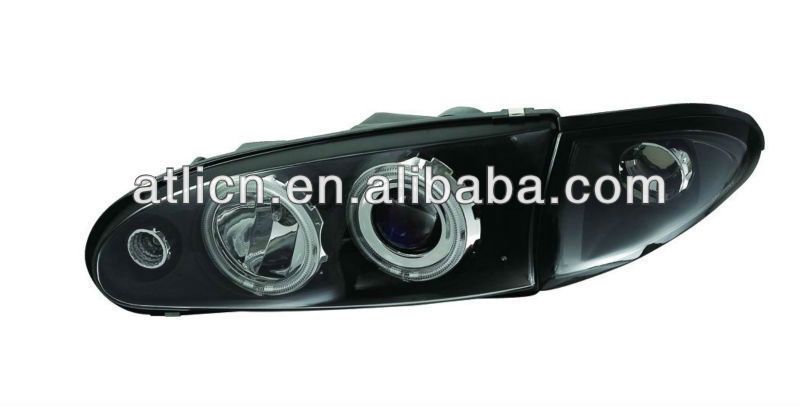 H-WR-0001 A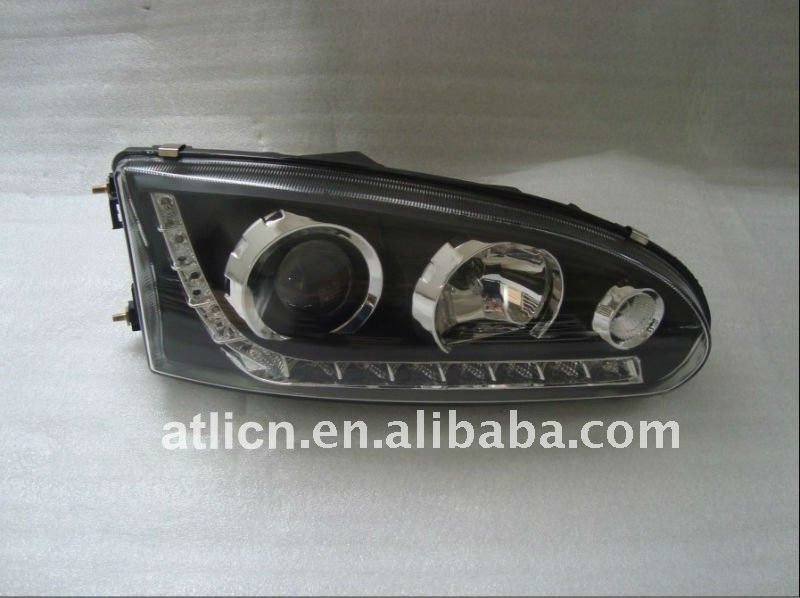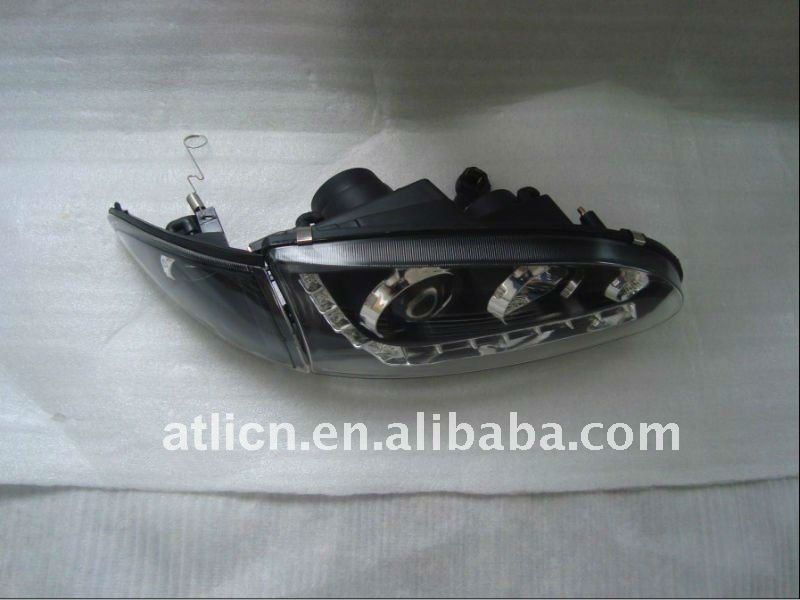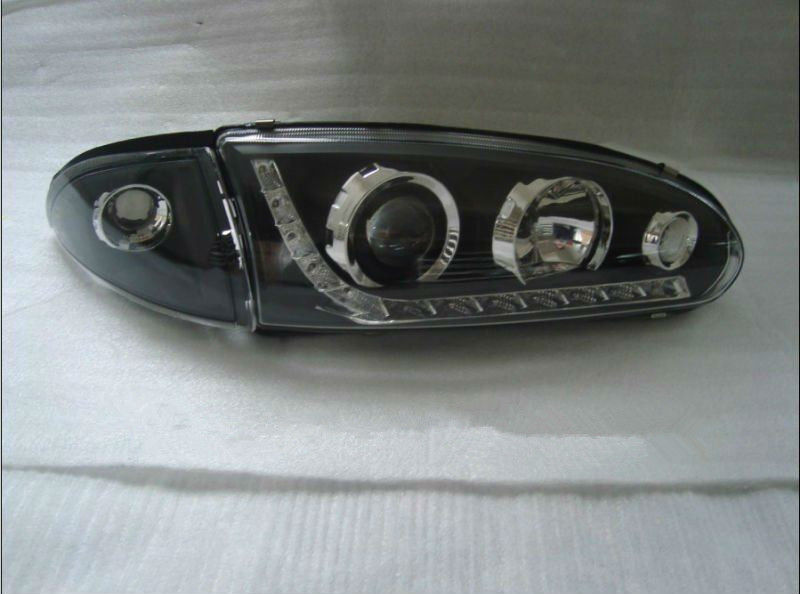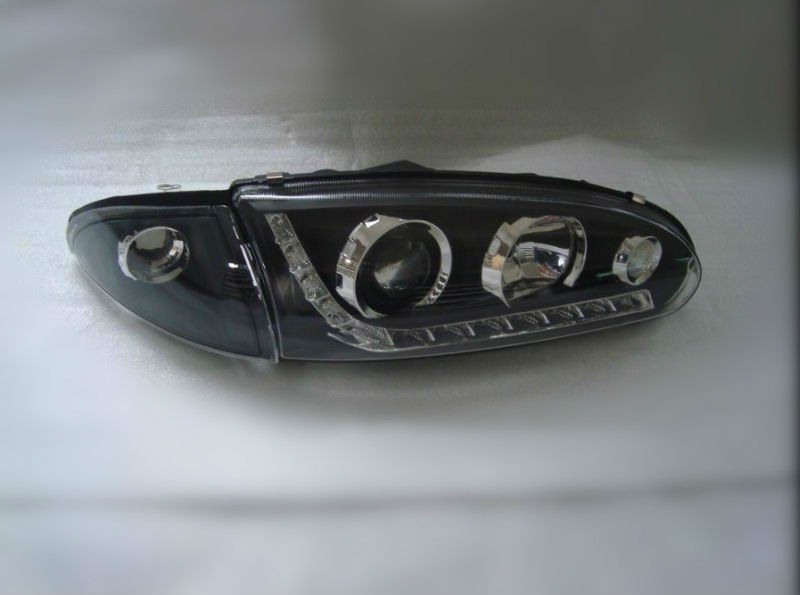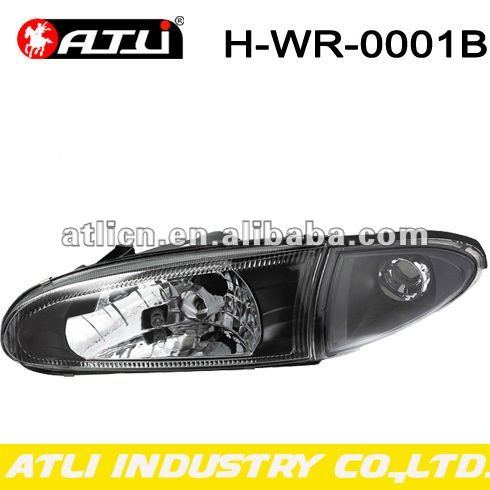 Welcome to inquire us!!!
| | | | | |
| --- | --- | --- | --- | --- |
| MAKE | MODEL | YEAR | TYPE | LAMP TYPE |
| TOYOTA | AVANZA | 06-10' | TAIL LAMP | LED |
| TOYOTA | VIOS | 08 | HEAD LAMP | LED |
| TOYOTA | VIOS | 08 | TAIL LAMP | LED |
| TOYOTA | COROLLA | 07-'09 | TAIL LAMP | LED |
| TOYOTA | COROLLA | 11 | HEAD LAMP | LED |
| TOYOTA | COROLLA | '11 | TAIL LAMP | LED |
| TOYOTA | YAIRS | '05-'08 | TAIL LAMP | LED |
| TOYOTA | MYVI TRUNING |   | TAIL LAMP | LED |
| TOYOTA | MYVI |   | HEAD LAMP | LED |
| TOYOTA | VIGO |   | TAIL LAMP | LED |
| TOYOTA | HILANDER | 2008 | TAIL LAMP | LED |
| TOYOTA | PRADO |   | TAIL LAMP | LED |
| TOYOTA | LAND CRUSIER | 2012' | TAIL LAMP | LED |
| LEXUS | GX470 |   | HEAD LAMP | LED |
|   |   |   |   |   |
| HONDA | ACCORD | '08-'11 | HEAD LAMP | LED |
| HONDA | ACCORD | '08-'11 | TAIL LAMP | LED |
| HONDA | ACCORD | '08-'11 | TAIL LAMP | LED |
| HONDA | CRV | 2012 | HEAD LAMP | LED |
|   |   |   |   |   |
| MITSUBISHI | LANCER | 2010 | HEAD LAMP | LED |
| MITSUBISHI | LANCER | 2010 | TAIL LAMP | LED |
| MITSUBISHI | PAJERO SPORTS |   | TAIL LAMP | LED |
|   |   |   |   |   |
| NISSAN | TEANA | 2008 | HEAD LAMP | LED |
|   |   |   |   |   |
| HYUNDAI | IX35 | 2010' | HEAD LAMP | LED |
| HYUNDAI | IX35 | 2010' | TAIL LAMP | LED |
| HYUNDAI | SONATA | 2011 | HEAD LAMP | LED |
|   |   |   |   |   |
| VOLKSWAGEN | TIGUAN |   | HEAD LAMP | LED |
| VOLKSWAGEN | GOLF6 |   | TAIL LAMP | LED |
| VOLKSWAGEN | GOLF6 | 2008 | HEAD LAMP | LED |
|   |   |   |   |   |
| GMC | 2000 | 06-'10 | TAIL LAMP | LED |
| CHEVROLET | CRUZ | 2010 | HEAD LAMP | LED |
| CHEVROLET | CRUZ | 2010 | TAIL LAMP | LED |
| CHEVROLET | CAPRESS | 2006 | TAIL LAMP | LED |
|   |   |   |   |   |
| FORD | CROWN VICTORIA |   | TAIL LAMP | LED |
|   |   |   |   |   |
| PROTON | GEN2 | 2008 | HEAD LAMP | LED |
| PROTON | GEN2 | 2008 | TAIL LAMP | LED |
| PROTON | WIRA |   | TAIL LAMP | LED |
| PROTON | WIRA |   | HEAD LAMP | LED |
| PROTON | SAGA |   | TAIL LAMP | LED |
| PROTON | WAJA |   | TAIL LAMP | LED |
| PROTON | WAJA |   | HEAD LAMP | LED |
| PROTON | WAJA |   | TAIL LAMP | LED |
Please send your message to us
Sign Up to Get Latest Updates
Contact us
Floor 8th,No.14,Fengsheng Jiuxi Bld. No.336 Chihua Str.310015,Hangzhou, China
+86 158 6812 2828
Contact now