Auto Accessories
Auto Parts&Tools
Manufacturer
One Stop Service
Quality Price
and Service
Certificated
ISO9001:2000
Quote

Name:

Mr. Peter Hoo
Tel:

0086-571-85839981
0086-571-85839980
Email:
whatsapp:

0086 15868122828
skype:
Address:

Floor 8th,No.14,Fengsheng Jiuxi Bld. No.336 Chihua Str.310015,Hangzhou, China
safety vest High-Visibility Reflective vest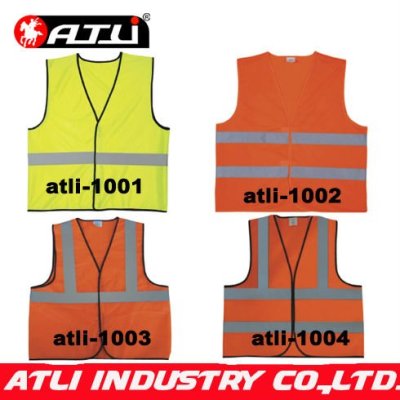 | | |
| --- | --- |
| Categories | manager2 |
| Brand | ATLI |
| color | orange yellow |
| Update Time | December 1,2022 |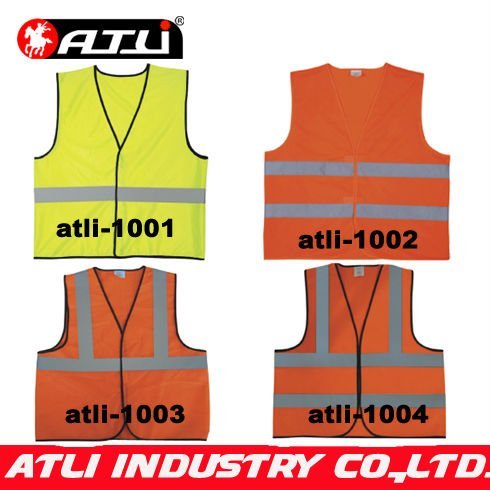 A safety equipment vest is probably the most annoying, hot and inconvenient piece of clothing you will be asked to wear on a job that serves no other purpose then to save your life. Wearing a safety vest and learning how to use a safety equipment vest properly may not seem like an important part of your personal protective equipment (PPE) but it may well be the most important one. A properly worn safety vest will not be nearly as awkward to work in as one that is worn improperly. A few simple steps are required to make sure that this extremely vital piece of your protective gear is an asset and not a hindrance to getting your job done.
 Instructions
1:Remove your ANSI-approved safety equipment vest from its packaging. Verify that the ANSI color vest you have been assigned is matched to the lighting of your work environment by checking the chart included in the package. If you do not have a chart, the rule of thumb is that orange is for the daytime and controlled areas, and lime green is for night or areas that are not controlled (highways or high equipment traffic).
2:Check that your vest is clean. Use paper towels sprayed with some Formula 409 to clean any grease or dirt off the reflective strips that are on the vest.Sponsored Links Arcade Controls Worlds Favorite Source for Advanced Controls and Interfaces
3:Put the vest on like you would a normal vest. Make sure that the reflective strips are facing outward and not obscured by your tool belts or safety harness.
4:Close the vest securely. Most vests have a Velcro closure in the front and some will have a zipper. Make sure these are secured and then raise and lower your arms, twist and bend your body to make sure that your safety equipment vest is not too tight. You also want to ensure that your vest is not so loose that it can catch on anything. Your safety equipment vest should fit comfortably, like an extra shirt.
5:Have someone check the back of your safety equipment vest to make sure it is flat and visible. You want to make sure that as much of the vest and its reflective striping is visible on your chest and back before entering the work area.
Tips & Warnings
1:Change the size of your safety vest with the seasons to accommodate any extra layers of clothing you wear.
2:Never wear your jacket over your safety vest. A safety equipment vest is only effective if it can be seen.
Please send your message to us
Sign Up to Get Latest Updates
Contact us
Floor 8th,No.14,Fengsheng Jiuxi Bld. No.336 Chihua Str.310015,Hangzhou, China
+86 158 6812 2828
Contact now